How Bollywood stars spend Sunday
---
Sukanya Verma looks at how stars enjoy everyone's favourite day of the week.
Aamir Khan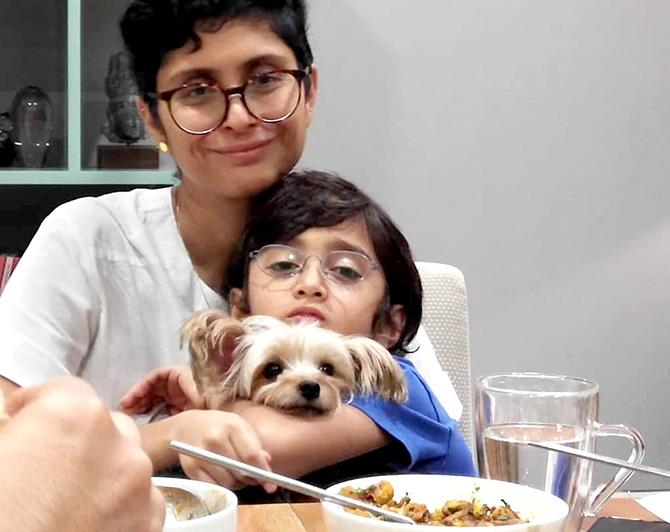 Photograph: Kind courtesy Aamir Khan/Instagram
Sidharth Malhotra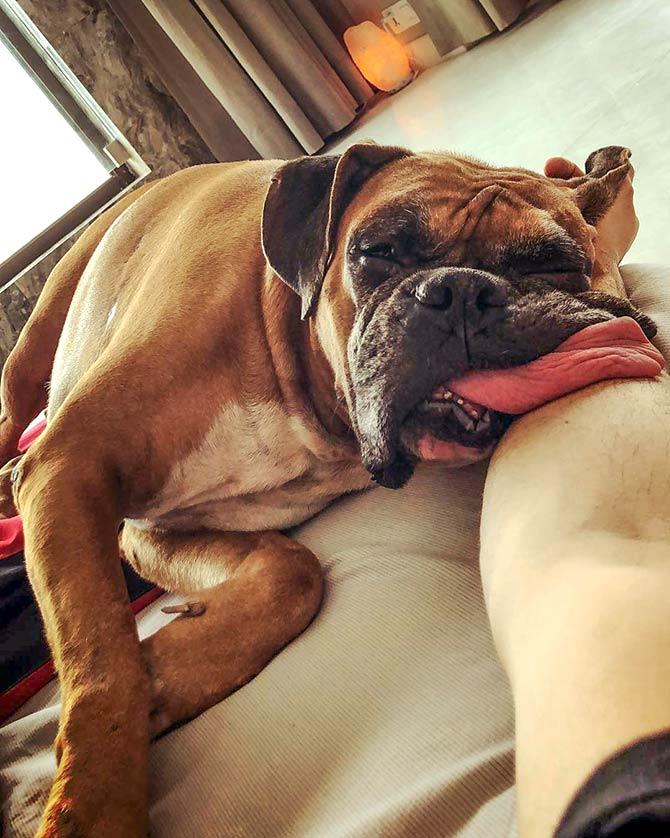 Photograph: Kind courtesy Sidharth Malhotra/Instagram
Sundays are equally sought after by Sidharth and his sleepyhead best friend, Oscar.
Hrithik Roshan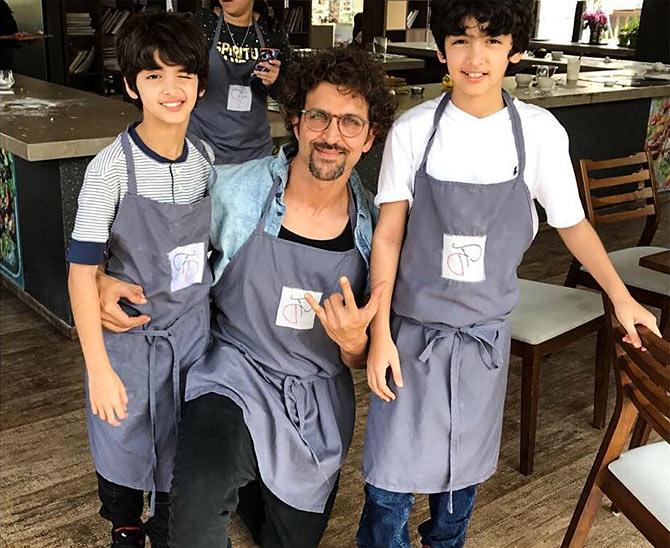 Photograph: Kind courtesy Hrithik Roshan/Instagram
The actor, who plays a mathematics tutor in his upcoming Super 30, shows off his cooking skills at the classes he took with sons Hridhaan and Hrehaan.
Karishma Tanna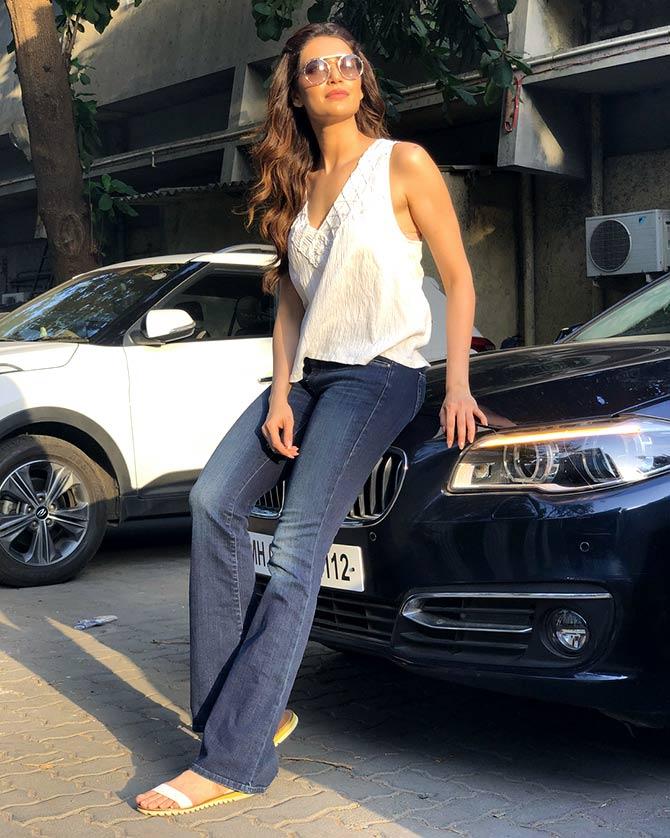 Photograph: Kind courtesy Karishma Tanna/Instagram
Basking in the Sunday sun and Sanju's success sure comes naturally to the Bigg Boss 10 runner up.
Amitabh Bachchan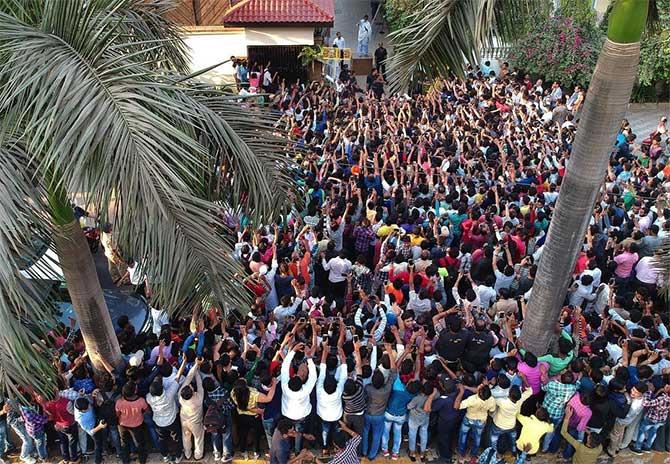 Photograph: Kind courtesy Amitabh Bachchan/Instagram
The Big B's Sunday ritual of greetings his fans gathered for a glimpse whenever he's in town is testament to his eternal popularity.
Aishwarya Rai Bachchan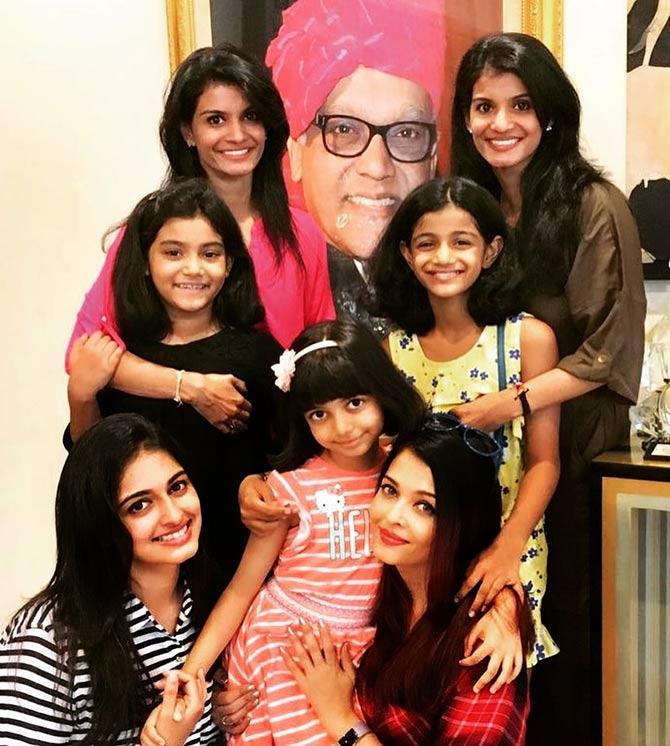 Photograph: Kind courtesy Aishwarya Rai Bachchan/Instagram
Ever the doting mum, Aishwarya's Sundays are reserved for family.
Here seen demonstrating some girl power with daughter Aaradhya, her cousins and nieces.
Priyanka Chopra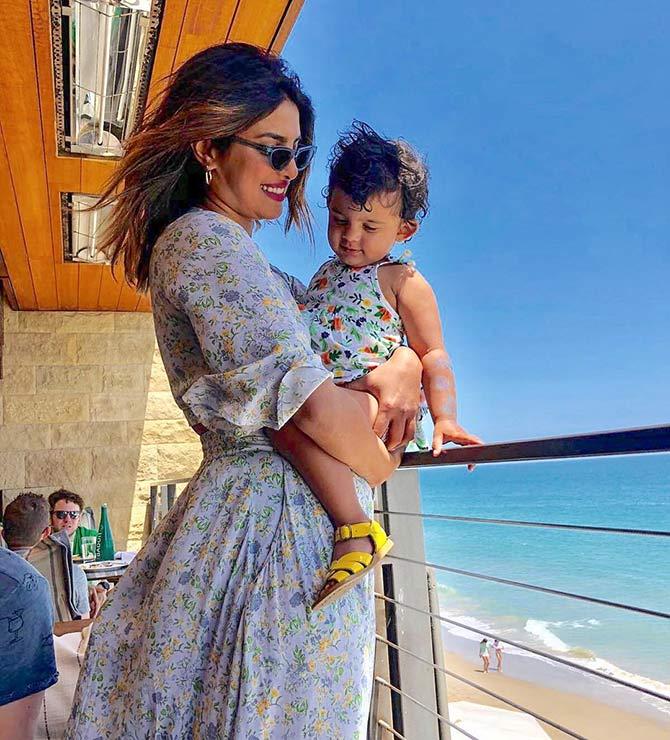 Photograph: Kind courtesy Priyanka Chopra/Instagram
Fellow Miss World Priyanka Chopra, who recently announced her engagement to American singer Nick Jonas is much attached to her baby niece Krishna Sky.
How cute is this capture of the two twinning in floral prints?
Kiara Advani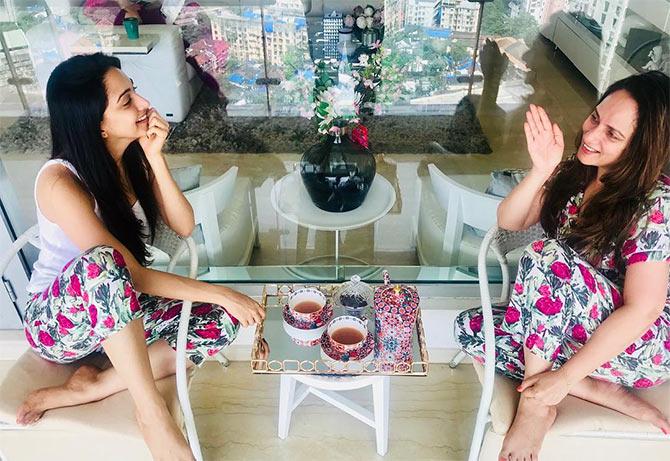 Photograph: Kind courtesy Kiara Advani/Instagram
Twinning Sundays have found favour in Lust Stories star and her mommy Genevieve Advani too.
Sonam, Karisma and Kareena Kapoor, Natasha Poonawala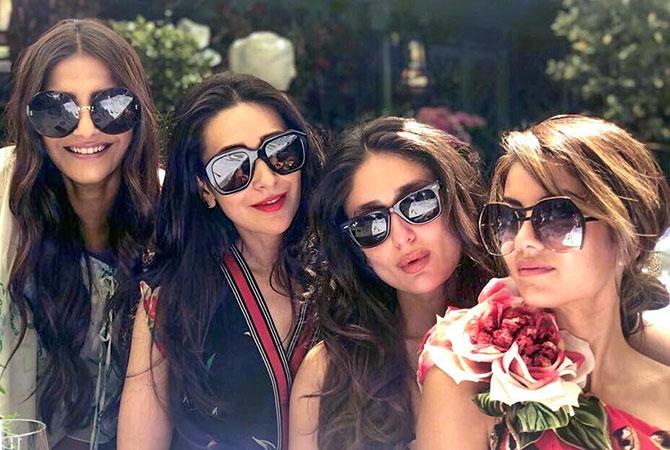 Photograph: Kind courtesy Karisma Kapoor/Instagram
Bollywood's super stylish divas hanging out in swish London cafés for Sunday brunch is just the kind of life one imagines of the rich and famous.
Akshay Kumar-Twinkle Khanna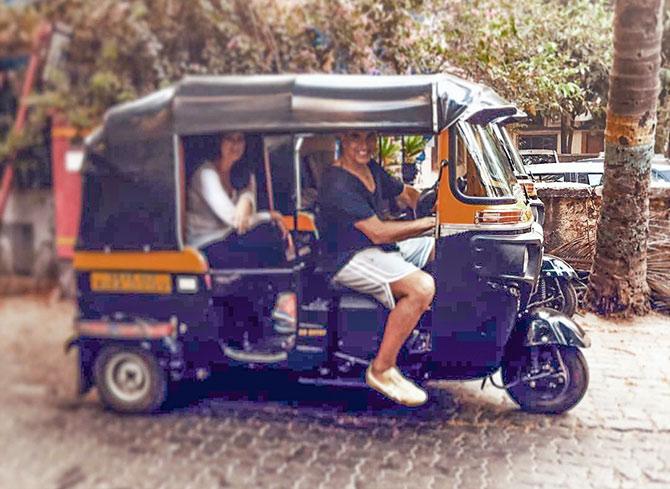 Photograph: Kind courtesy Twinkle Khanna/Instagram
Not Mrs FunnyBones though!
Her idea of a perfect Sunday she says, 'Though it may seem insane to some) is woke up at 4 am and got in a solid two and a half hours of undisturbed writing time, a brisk walk with my dog and some goofing around with my rather cute rickshaw driver -- All before 9 am. :)'
Shilpa Shetty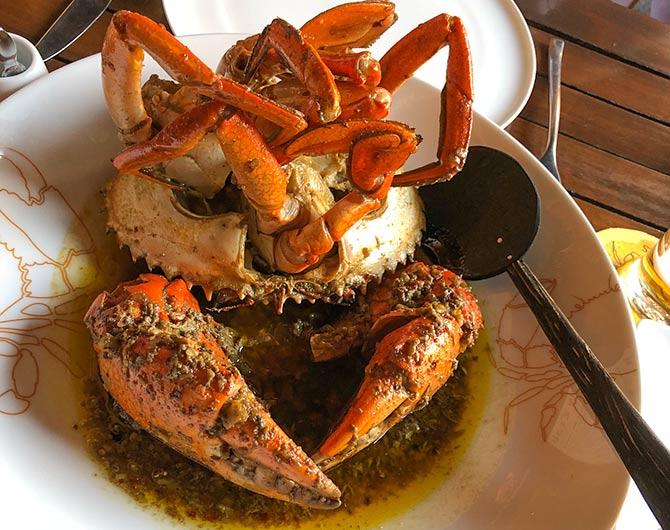 Photograph: Kind courtesy Shilpa Shetty/ Instagram
Shilpa's yummy Sunday binge videos are the soul of her Instagram feed.
From cakes to crabs, one of the fittest ladies in showbiz eats it all and still maintains that wow figure.
Neha Dhupia-Angad Bedi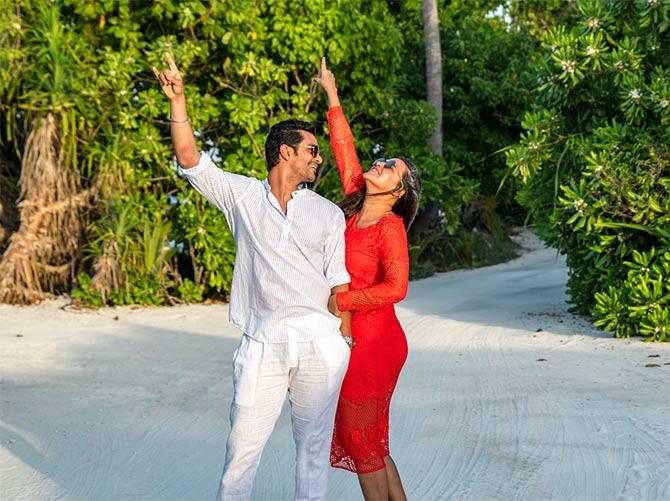 Photograph: Kind courtesy Neha Dhupia/Instagram
Soon-to-be mum Neha Dhupia's dream Sunday involves the significant other Angad Bedi and a romantic, exotic destination.
Ananya Pandey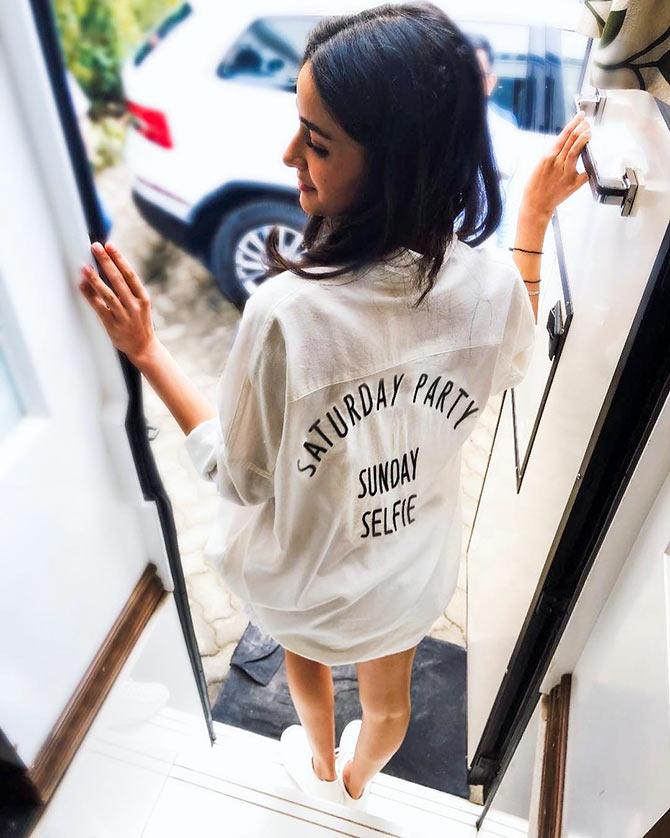 Photograph: Kind courtesy Ananya Pandey/Instagram
Chunky Pandey's soon-to-debut daughter Ananya knows the Sunday feeling of her generation all too well.
Akshay Kumar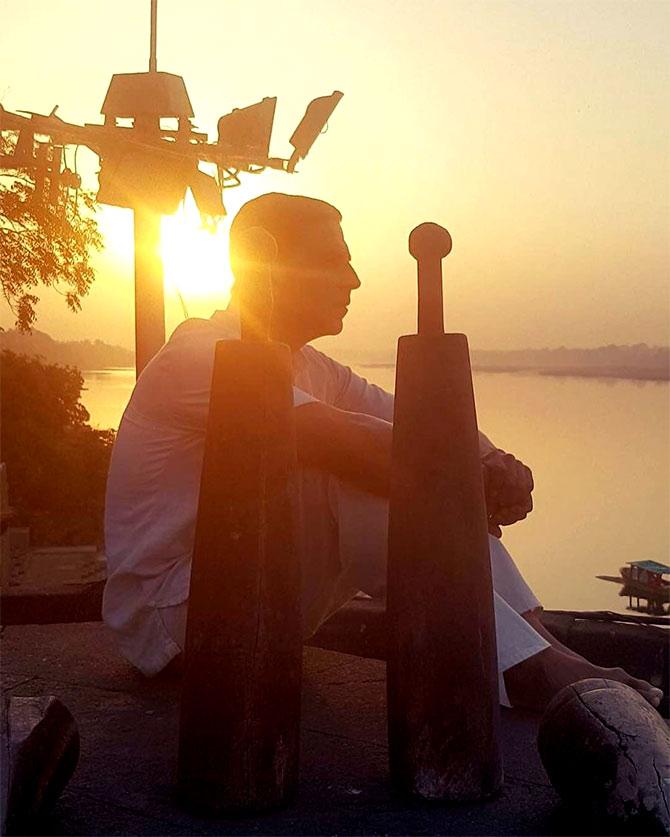 Photograph: Kind courtesy Akshay Kumar/ Instagram
And here's Akshay Kumar showing us how to spend rest of the week until it's 'Ache Din' again.
---
2019-05-22
191 views
0 Comments
The due diligence process is underway and Snapdeal is expected to take a call on the acquisition over the next few weeks.